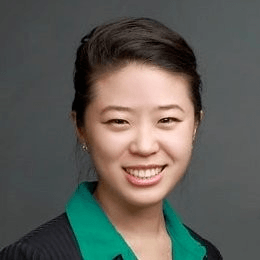 Dr. Moon was born and raised in Los Angeles. She received a Bachelor of Arts degree from UC Berkeley and receive her Doctor of Dental Surgery degree from the University Of Southern California. During her dental training, she discovered her love of orthodontics and continued her training at USC for her degree in Orthodontics and Masters in Craniofacial Biology. She completed her thesis on the effect of orthognathic surgery on the condyle. Upon completion of her residency, Dr. Moon followed her husband to the Big Apple, New York City, and practiced orthodontics there until moving to the Bay Area.
Her hobbies are many types of arts and crafts. She is a self-taught seamstress and crocheter. She dreamed of making her own wedding dress and succeeded. She also crochets small hats and other accessories for infants, and enjoys amigurumi.
Dr. Moon prides herself in attention to detail for both in her personal and professional life, whether it be for her hobby or finishing an orthodontic case. She continues to update her education by attending continuing education courses and conventions, and reading journals. She also received her Board Certification from the American Board of Orthodontists.