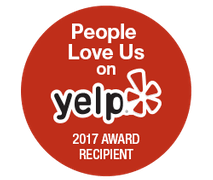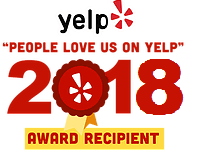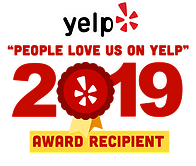 We love our patients, and our patients love us! We invite you to read our reviews to discover why our patients choose Dr. Derick Phan as their orthodontist in Almaden Valley and San Jose, California. We are committed to providing each patient with high-quality orthodontics and personalized care. For more information and to set up your next visit to our office, please contact us today at Phan Orthodontics. We also invite you to contact our office or visit one of our social media pages to submit your own review. We look forward to hearing from you!
---
"This is the best office EVER!!!! I took my daughter to several different orthodontists, and they all said the same thing that they would need to pull four teeth. Dr Phan's approach is very different and not as extreme. We are in the process of straightening to see if all her teeth will fit before we pull anything out. The others wanted to pull then fix. He is very down to earth and spoke to my daughter about her treatment and not at her. Everyone in his office is very friendly and knows what they are doing. I recommend this office to everyone and anyone who is in the market for braces."
–Carol C., San Jose, CA
---
"Dr. Phan you are the BEST!
Dr. Phan did a phenomenal job on my daughter. He is confident, well educated, and provides excellent care to his patience.
My daughter receives many complements on her smile and it is all because of Dr. Phan. If you are looking for a great orthodontics, this is definitely the place to go!
I can't thank you enough for making this a wonderful experience… priceless."
–Rina J., Castro Valley, CA
---
"Dr. Derik Phan and Staff are fabulous! He has done wonders for our kids smiles. Extremely knowledgeable and very clear on how to proceed with getting teeth looking their very best. Our son's front teeth were quite crooked from finger sucking as a baby and he is permanently missing some adult teeth. Dr. Phan explained a long-term plan on how to handle this and in a few short months of braces (for now) his teeth look great. He even came to the hospital (an hour away) to take off my daughters braces so they could get a clear MRI on her skull after an accident. I think it took all of 1 minute. It made a big difference. even the hospital staff made a comment on how wonderful he was. I have also observed him with some of his older patients – teenagers and adults alike. He is very matter-of-fact and to the point. No excuses but also funny. I'm sure I am a little prejudice, but he really is as good as it gets. Thank you, Dr. Derick Phan and staff, for taking great care of our children's smiles! It is the first thing that I notice about anybody. A beautiful smile!"
–Laurel C., San Jose, CA
---
"My daughter was terrified to get her braces put on and was dreading her visit to the orthodontist. But thank you to the amazing staff of Dr. Phan's office and himself my daughter walked in terrified but walked out smiling pain free. The staff there was amazing and made sure to keep my daughter comfortable and at ease. I couldn't be more pleased with our 1st visit to the orthodontist."
–Amy C., Finley, CA